Studios, Villas for Sale
3 Quality Refurbished Studios for Sale
Spacious Rest Home Level Care Studios (35m2) with kitchenette, separate bathroom and double wardrobe for sale for $220,000 in the Care Centre.
Studio with bay window (see photos below) next to Atrium is $230,000.
The Studios provide a high level of comfort and privacy. Please contact Ons Dorp Reception on (09) 838 6567, who can arrange an appointment with General Manager Gary Williams.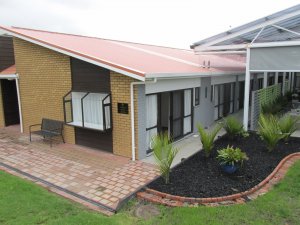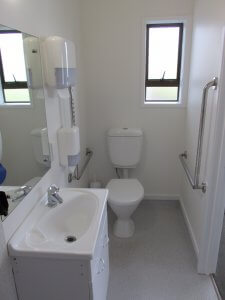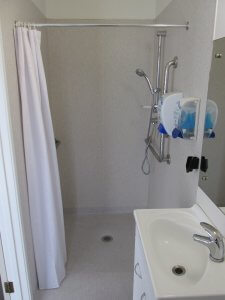 Independent Living – Villas
'A Retirement and Lifestyle Village like no other'
Located on 36 McLeod Road in Henderson, West Auckland. Perfectly located within walking distance of WestCity Shopping Centre because of our back entrance on Edmonton Road. The Village consist of 90 Villas
12 one bedrooms Villas
72 two bedroom Villas
6 three bedroom Villas
There are a variety of design and room size options at the Village, with all Villas benefiting from high ceilings, a garage, and a garden. Some even have a internal/external conservatory. All Villas are owned by residents via an Occupational Rights Agreement (ORA). Our residents can choose to maintain their own garden while some use our gardeners look after it for them, giving them more time to relax and enjoy life. When one of our Villas becomes available, we refurbish it to a high standard with new engineered stone vanity unit tops in the bathroom and the kitchen.
Other services offered
Our Villas have a monitored alarm /smoke detection system which is linked to the Care Centre. There are three alarm points in each Villa: one in the main lounge, one in the bathroom, and one in the main bedroom. When an alarm is activated, it will ring the Registered Nurse's phone automatically. The RN on duty will first try to contact you by phone. If there is no answer, the staff will go to the Villa with a master key in case you cannot answer the door. For more information about our Independent Living Villas, check our ORA & Fees page or download our information booklet here.